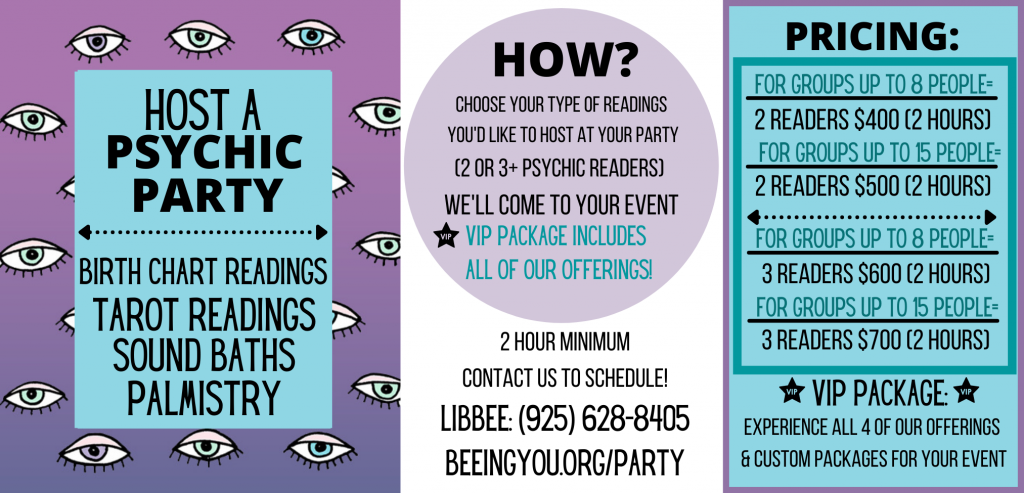 We are based out of the San Francisco Bay Area of Northern California.
SO WHAT IS A PSYCHIC PARTY?
We bring intuitive (psychic) readers to your party and offer Tarot readings, Aura Healings,  Natal Chart (birth chart) readings and Palmistry for your guests.
The VIP package includes SOUND HEALING~ a singing crystal sound bowl meditative sound bath~ OR extended time for reading more guests.
Please inquire for a custom package for your party!
(PS: there's no pressure if someone at your party is not interested, no problem!)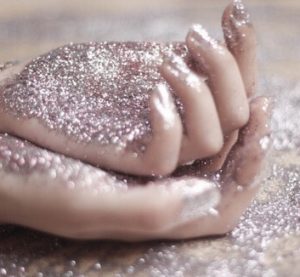 AURA READINGS, ENERGY HEALING
Chat with SPIRIT guides or crossed over LOVED ONES
Look at PAST LIVES
Love Life & RELATIONSHIPS
Guidance on WHAT'S COMING
***Guests can ask the readers questions
or just let what needs to come up flow right through!
No Pressure, No Negativity- it's ALL LOVE.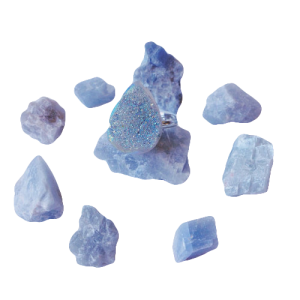 Regardless of what modality is used—-> 
we understand and respect that this is a PARTY and thus,
we'll keep it light and fun by reading the highest vibrations in each person's space
PLEASE NOTE:  If you're having an intimate get together, then each guest will receive a more thorough reading whereas
if you're having a lot of guests, we can speed read and still try to accommodate everyone's needs.
Contact us with your party details for an exact quote. We look forward to partying with you!!
BEEINGYOUTRIBE@gmail.com